The job market
Alumni from the programme have started careers in:
Teaching in secondary education
Research in academia
Commercial research
Arts management
The broad cultural sector including: museums, archives, journalism, publishing, cultural tourism
Students who wish to pursue a career as a teacher of Classics, will be able to meet the disciplinary entry requirements of the Educational Master's (42 ECTS in Classics).
Do not be put off by distractions such as career prospects, but follow your heart! Every university programme will – in theory – professionally prepare you for a life as a decent citizen in our society and will teach you more than enough skills which will be useful on the (international) job market.
Vincent Lageweg, student Master's in Classics and Ancient Civilizations
Read the interview
An academic career
Graduates can also continue in academia and pursue a PhD programme at the VU or the UvA, another Dutch university or a university abroad. If you wish to pursue an academic career, it is advisable to discuss the possibility of joining a two-year Research Master's programme.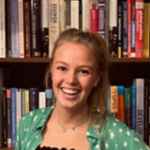 I enjoyed the Master's so much that I actually want to continue conducting research.
Imme Laseur, alumna Master's in Classics and Ancient Civilizations
Read the interview
Teacher training programme
After having completed a Master's programme, track Classics, Dutch-speaking students can register for the one-year programme Interfaculty Teacher Training Programmes. This will allow them to become a fully qualified secondary schools teacher in the Netherlands.
Alternatively, you can follow a two-year Educational Master's programme at the Free University. This programme combines the one year track Classics (in English) with a one year educational track (in Dutch) which will allow you to become a fully qualified secondary school teacher in the Netherlands.
Dutch-speaking students who completed a minor in Education during their Bachelor's programme are eligible for exemptions from some components of the teacher-training programme. For more information on this programme, visit the website of the Interfaculty Teacher Training Programmes.
Your diploma is not a farewell
After graduating, you don't have to say goodbye to the University of Amsterdam! We are happy to help you develop your career. You can join the young alumni programme, which will assist you in mapping out your career. And as an alumnus, you can also still use the Student Careers Centre.